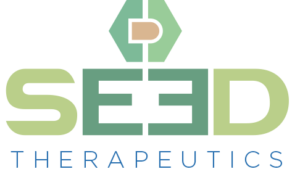 MUST READ: BeyondSpring Subsidiary, Seed Therapeutics, Announces Research Collaboration and License Agreement with Lilly…Read more
Pioneering the science of improving human health
Seed Therapeutics is pioneering the science of improving human health by creating "molecular glues": novel therapeutics that degrade disease-causing proteins that have heretofore remained "undruggable."


Unlike proteolysis targeting chimera (PROTAC)-based strategies, Seed Therapeutics focuses on
discovering "molecular glues"
with properties that have the potential to overcome the significant challenges facing any drug candidate advancing through the different stages of drug development, leading to drug approval. Collaborating with an unparalleled team of
world-leading experts in the "Targeted Protein Degradation" field
, Seed Therapeutics is advancing its groundbreaking strategy for the treatment of multiple indications, including cancer, neurodegeneration, and infectious diseases.
And Seed Therapeutics is growing!
Seed Therapeutics: A focus on molecular glue
Seed Therapeutics is a global research company uniquely focused on harnessing and engineering molecules that use "molecular glues" to attack protein targets previously believed to be "undruggable."
The challenge of "undruggable" proteins
The vast majority of approved treatments for human disease act by binding molecular targets, inside or outside cells, to impact target-related signaling or actions. The cellular targets of drugs and drug candidates discovered with this typical strategy are predominately proteins, the work-horse of cells that, when gone astray, contribute to disease onset and progression. Importantly, approximately 2% of all predicted human gene products have been successfully targeted with small molecule drugs.1,2 This may in part reflect that only 10%–15% of all human genes are believed to be "druggable"3,4 and that the overlap between druggable genes and known disease genes is approximately 25%.
Novel therapies that induce protein degradation
Therapeutic development in many serious indications has suffered due to a lack of therapies that can neutralize aberrant or "undruggable" proteins. Seed Therapeutics is overcoming this challenge by developing novel therapies that aim to inhibit the actions of dysfunctional, disease-causing proteins by inducing specific protein degradation. This groundbreaking strategy can offer meaningful benefits to potentially hundreds of thousands of patients suffering from serious conditions as diverse as cancer to Alzheimer's disease.
A pipeline of progress
Through ongoing collaborations with world-leading academic experts in the field, and in partnership with seasoned drug development and commercialization experts, Seed Therapeutics is establishing a growing pipeline of exciting drug candidates on a path to clinical and commercial success.
References
1. Landry Y, Gies JP. Drugs and their molecular targets: an updated overview. Fundam Clin Pharmacol. 2008;22:1–18.
2. Yildirim MA, Goh KI, Cusick ME, Barabasi AL, Vidal M. Drug-target network. Nat Biotechnol. 2007;25:1119–1126.
3. Hopkins AL, Groom CR. The druggable genome. Nat Rev Drug Discov. 2002;1:727–730.
4. Russ AP, Lampel S. The druggable genome: an update. Drug Discov Today. 2005;10:1607–1610.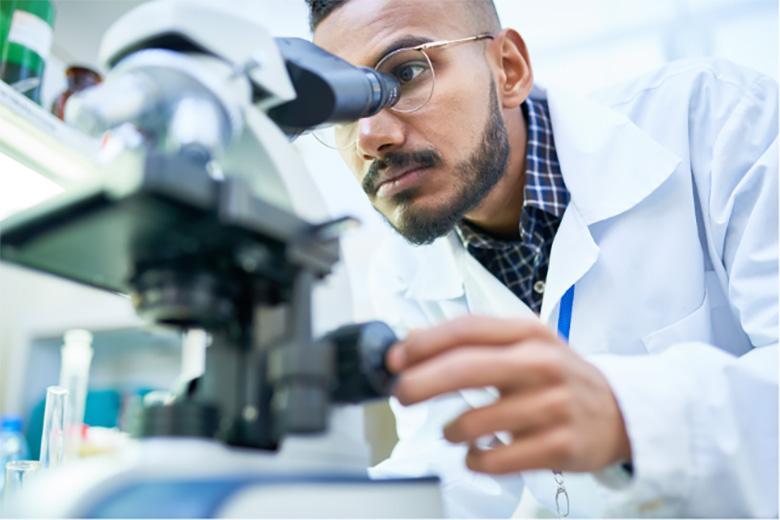 Positively impacting human health
The mission of Seed Therapeutics is to positively impact human health by creating novel protein degradation therapeutics for the treatment of severe diseases for which health care professionals currently have limited options to offer to patients.


What is targeted protein degradation?
Targeted protein degradation (TPD) is an alternative approach to the treatment of disease in which disease-causing proteins are marked for early degradation.
TPD allows for the targeting of hundreds of proteins known to be associated with human disease but previously thought to be "undruggable." This approach uses a protein family called ubiquitin E3 ligases to target and promote the destruction of disease-causing proteins.
To trigger degradation, the target disease-causing protein is labeled with chains of poly-ubiquitin by a specific ubiquitin E3 ligase enzyme. Poly-ubiquitin, in this case, acts as a flag marking the target protein for destruction.


One of the targets is expected to be the KRAS oncogene that encodes a protein, also called KRAS. KRAS is frequently mutated in pancreas, colon, lung, and uterine cancers.
This novel protein degradation platform technology has the potential to significantly reduce the amount of the disease-causing oncogene protein in the cell, positively disrupting the cancer biology and potentially benefiting patients across multiple tumor types.


Molecular glue: A novel approach to treating cancer
The team at Seed Therapeutics has pioneered the understanding of "molecular glues" and demonstrated the feasibility of molecular glue discovery in a drug development setting. In doing so, molecular glue discovery has opened up to different targets in multiple indications. The molecular glue induces the ubiquitin E3 ligase to bind to a target or dysfunctional protein it would not normally bind and attach poly-ubiquitin to this target neo-substrate. Then, the poly-ubiquitinated disease-causing neo-substrate is recognized by the protein degradation machinery of cells where the dysfunctional protein is broken down into its component amino acids and recycled by the cell.
Importantly, the molecular glue strategy utilized at Seed Therapeutics has the potential to create new, unique chemical entities with chemical properties matching those of successful drugs; a key differentiator from the strategy of developing PROTACs.

NING ZHENG, Ph.D, a Howard Hughes Medical Institute Investigator at the University of Washington, was the first to raise the concept of molecular glue in targeted protein degradation. His research reveals the structural basis of E3 ligases and how these enzymes recognize diverse substrate proteins.


MICHELE PAGANO, M.D., a Howard Hughes Medical Institute Investigator at the NYU School of Medicine, joined the group in 2017, bringing his expertise in ubiquitin ligase biology and cancer biology.


LAN HUANG, Ph.D., CEO of BeyondSpring Inc., was the first to discover the crystal structure of the only two classes of E3 ligases. This work forms the structural basis for selecting small molecules to be studied as a potential molecular glue.


AVRAM HERSHKO, M.D., Ph.D., a Nobel laureate in Chemistry for his work describing the ubiquitin system responsible for the regulated degradation of proteins within the cell rounds out the scientific advisory team.
Click below to learn more about Seed Therapeutics' leadership teams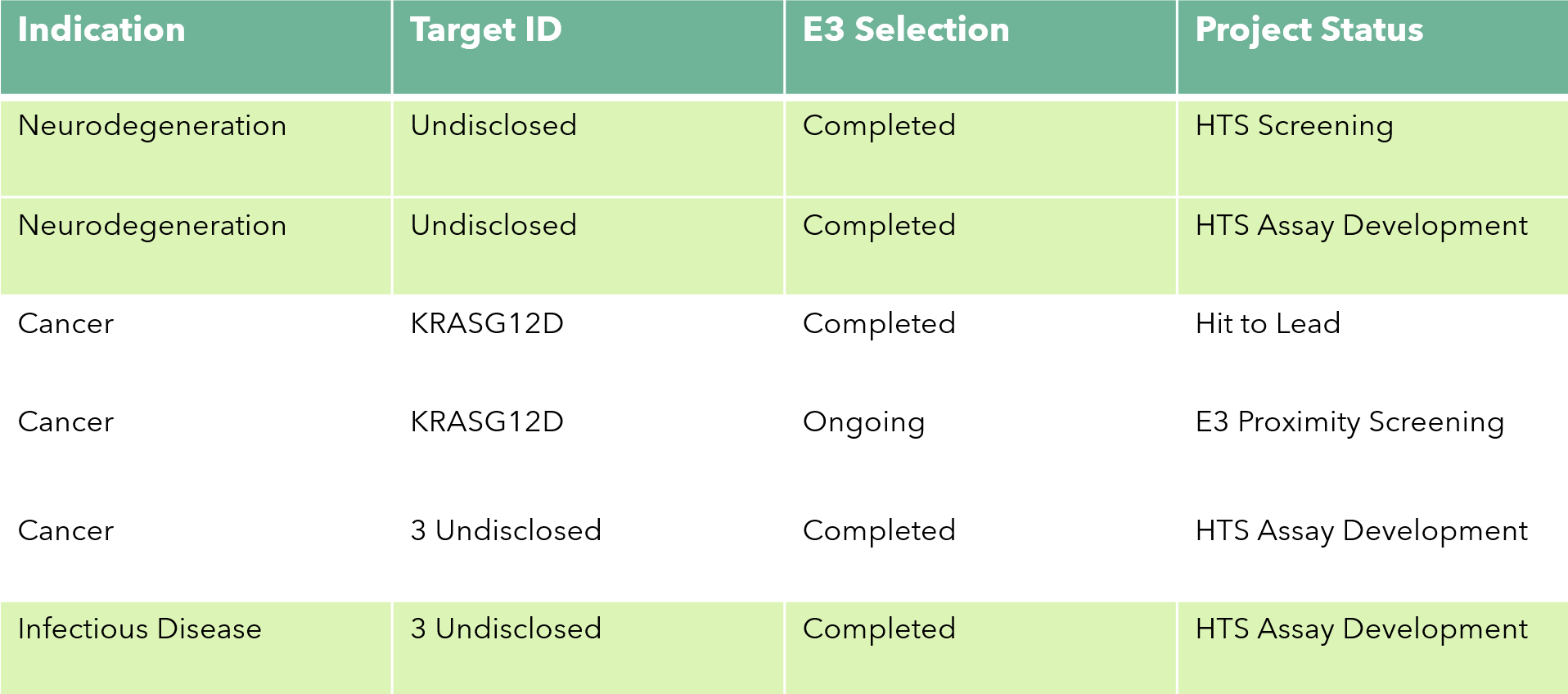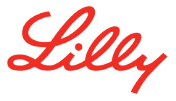 Press Releases
November 13, 2020
BeyondSpring Subsidiary, Seed Therapeutics, Announces Research Collaboration and License Agreement with Lilly
Continue reading >
October 14, 2020
Seed Therapeutics Launches Protein Degradation Research Platform and Appoints Edward Dongheng Liu as Chief Financial Officer
Continue reading >
Make a difference in improving human health