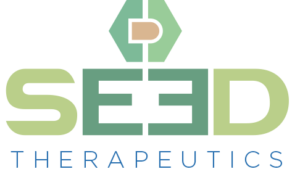 RECENT NEWS: SEED Therapeutics Discloses Novel Molecular Glue IND Candidate for Cancer at "Targeted Protein Degradation Think Tank" Symposium. Highlights
SEED Therapeutics' Mission
To break through the scientific barriers to discovering Molecular Glues for effective therapy and cures for the world's most debilitating diseases and disorders.


Collaborating with an unparalleled team of world-leading experts in the Ubiquitin Proteasome System and the field of Targeted Protein Degradation.  SEED Therapeutics is advancing its groundbreaking Molecular Glues discovery platform for the treatment of multiple indications, including cancer, neurodegradation, and infectious diseases.
SEED Therapeutics: A focus on Molecular Glues
SEED Therapeutics is a global research company uniquely focused on harnessing and engineering molecules that use Molecular Glues to attack protein targets previously believed to be "undruggable."





Click below to learn more about SEED Therapeutics' leadership 




info@seedtherapeutics.com info@seedtherapeutics.com PRESS RELEASES SEED Therapeutics Discloses Novel Molecular Glue IND Candidate for Cancer at "Targeted Protein Degradation Think Tank" Symposium NEW YORK, October 26, 2023 – SEED Therapeutics Inc. ("SEED"), a...
Make a difference in improving human health